One of SUDECO's food park concepts is finally brought to life. With a humongous number of food enthusiasts and budding start up food entrepreneurs on the rise; SUDECO thought of marrying the food park concept and put in a basketball court to bring basketball and food enthusiasts in one venue!
Located at Sen. Gil Puyat Avenue corner Bautista & Finlandia Streets, Brgy. San Isidro, Makati City.
Or visit our Buendia Food by the Court website at http://www.buendiafoodbythecourt.com/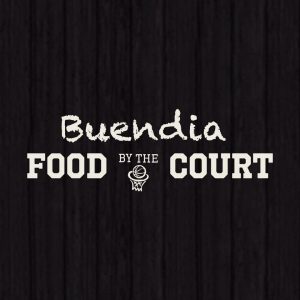 SUDECO dreamed on creating a food space platform for small business owners making homemade artisan dishes and sumptuous meals. Now the dream is finally taking shape as BUENDIA FOOD BY THE COURT stands as the new haven for the hardworking food lovers of Makati. We're here to shake up your taste buds and provide more options than your usual day to day meal providers and classic fast food chains.
Buendia Food by the Court is an amazing way to bring fans and basketball enthusiasts in one place where people can share their love for the game, watch different teams compete while munching on some hard to believe, "feel-good" food. Buendia Food by the Court brings the love for food and sports in one venue and it is exciting to see the concept unfold and serve not just the people around the area but the entire workforce of the south.